Chris has come to painting on canvas relatively recently; she has had no formal training to speak of.
Her previous work over the years has been decorative, creating murals, trompe l'oeil - she gave great niche - and marble finishes.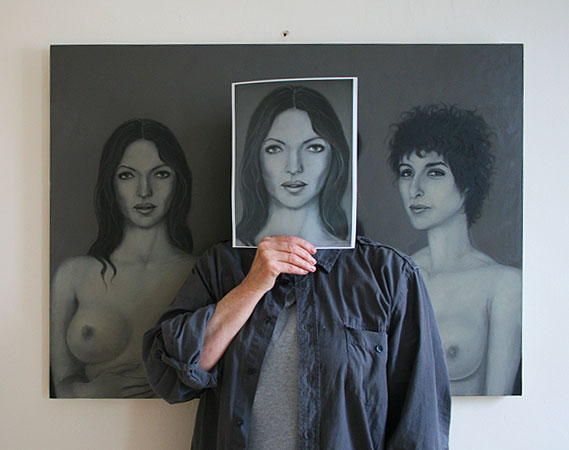 Her work at present is about youth and the importance of good looks, and her love of classic Hollywood movies.
Chris lives and works in London.
Mobile no: +44 (0)7904 307341
Email: studiochrishazel@yahoo.com
See Chris's East Finchley Open art page.